Please Note : We are closed on Public Holidays.

THE BLANCHARD COLLECTIVE is one of the country's foremost group of specialist dealers in antiques, furniture and decorative items.
It is now owned by the dynamic team of Katie and Travers Nettleton, of the highly successful Garden Art and Barrs Yard in Hungerford.
The owner brings a fresh approach and renewed vitality, and have already signed up several inspirational new dealers to join the current wealth of talent the team provides.
The Blanchard Collective is a fantastic resource for decorators and interior designers, as well as private individuals. Housed in a large purpose-built premises, we offer the luxury of being able to view a huge range of interior and exterior accessories, as well as traditional antiques and more contemporary pieces, all in one location.
"We are delighted with the amount of interest the Blanchard Collective has attracted and are pleased to announce that several interesting new dealers have been signed up" Nettleton commented.
"These include the renowned interior designer Libby Blakey and the long-established antique dealer Orlando Harris, the go-to supplier of continental, English country house and C20th pieces. This brings the total of dealers represented at Blanchard to 18"
Aside from having everything all under one roof, the fact that Blanchard is a collective means visitors get the benefit of the combined eyes and considerable expertise of its dealers. Hence the variety of items available is hugely diverse, ranging from lighting to floor coverings, large pieces of furniture to small objets d'arts, as well as paintings, prints and mirrors,
Travers Nettleton added: "Our dealers source their stock from around the world. Their collective styles vary immensely from the classic to the quirky but we are confident that we have everything for any decorative scheme be it a traditional country house, a cottage or a super contemporary loft style apartment."
The Blanchard Collective is situated within easy reach of London (by both car and train) just off the A4, between Marlborough and Hungerford and is only one mile away from Garden Art providing easy traffic between the two premises.
The Blanchard Collective is a "must-visit" destination for anyone who appreciates original antiques and stylish interiors.
The Blanchard Collective has been open for over 12 years and our dealers are looking forward to developing their businesses during the coming months and years. The combined appeal of attractive and sensibly priced Decorative Antiques from the traditional to the downright quirky, has proved very popular.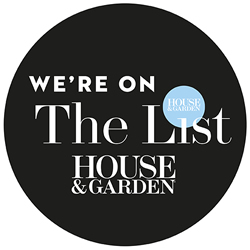 ---